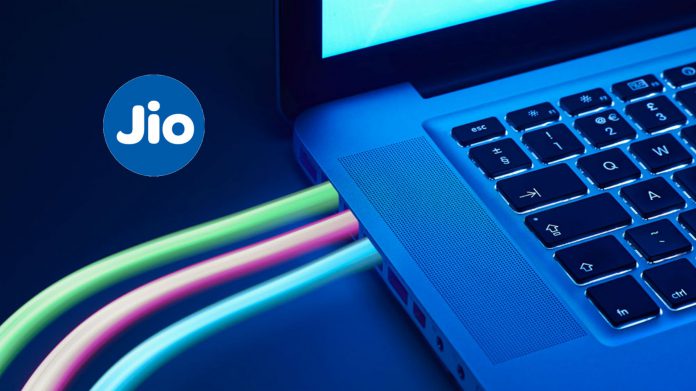 As per reports, Reliance Jio has postponed the launch of its Fiber to the Home (FTTH) and TV services (IPTV) launch to early 2018. The company is currently running its trials in around 4-5 cities including Mumbai, Pune, Rajkot and few others. The telecom operator eyes to launch their services in over 30 cities early next year.
Jio's Plan of FTTH and IPTV
It is worth mentioning that over the last few months Reliance Jio has worked aggressively to expand their optical fiber network across the country. Their target is to reach 50 million 50 million households in the first phase. However, the company states that their ultimate goal is to reach 100 million households.
Under their trial services, Jio charges their users ₹4,500 refundable deposit for a special router. This is specifically a gigabit router and like normal routers, it connects to multiple devices at the same time. After the official launch, Jio will also provide IPTV (Internet Protocol Television) along with FTTH. Also, Jio plans to offer up to 1 Gbps internet speeds to its FTTH users.
The telecom operator has currently achieved an average revenue of ₹156 per month from their 4G wireless services. Now, they are aiming to make it ₹1,000 to ₹1,500 per month with the help of FTTH and IPTV users.
It is notable that Jio's rivals Bharti Airtel currently provides both broadband and IPTV services in India. However, Jio seems to pick up their pace of pre-setup with the help of Reliance Communications. As per both Reliance Communications and Reliance Jio, Jio has already covered more than 3,00,000 KMs of optical fiber layout in India.
Jio Fiber Preview Offer
If you are unaware, Jio Fiber Preview Offer currently provides the testers up to 100 Mbps internet connection till 100 GB usage per month. The package is completely free as of now. But to obtain the service you need to pay ₹4,500 as a one time deposit (refundable) for the Gigabit router. Currently, users living in Mumbai, Delhi and some parts of Gujrat can apply for the same offer.