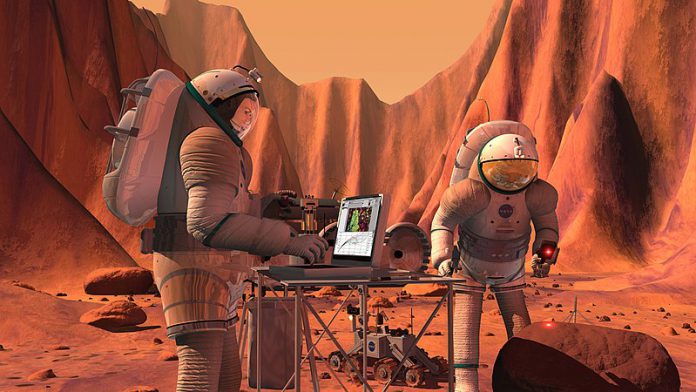 Mars Mission 2020: Another year of planet gazing is over and what do we have for the upcoming year and yes! the 20s decade. we all know a lot of surprises are awaiting us but none the less the mars missions are on the verge of happing and lately we got to know the mars samples are not still coming to earth as of talked of this decade but a new mission by NASA is in the process and will launch in July 2020 as they are once again sending a six-wheeled rover to the mars to look for the cause of life on Mars as this red planet have a different history and could become second home for Humans in this galaxy and god only know how many more habitable planets are there in the whole unknown universe.
The mission is will be proceeded at Jezero which happens to be a site of lake and river like geographic patterns for more continue here.
What it would be like of owning a rock from Mars and as human nature we will find something happy in it like luck and what not but mars is not just lucky if read well about mars and about its radiation which it gives might be called magic when brought to the earth soil as its natural that both the planets have different properties and some might co-exist and some differ but the signs of making a contact of both the particles could be very exciting and interesting to know more continue on tech100 for articles like Mars Mission 2020 and for updates visit our Facebook.