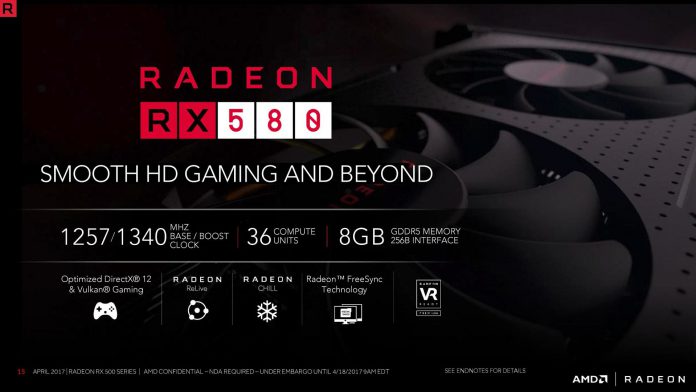 AMD has introduced Radeon RX 580 which updates their old RX 400 series.
AMD Radeon RX 580 Features:
The RX 580 comes with 4GB and 8 GB DDR5 VRAM models.
It has a 256-bit interface
It includes  2,304 stream processors
The GPU has a core clock speed of 1,257Mhz
It can be boosted to a clock speed of 1340 Mhz
57 percent faster than the R9 380X
Can handle smooth 60 fps at 1440p with the highest settings
Availability: Will be available with partners like Sapphire, Asus, PowerColor, Gigabyte, and MSI.
Price: $229 for the 8GB variant (approx Rs. 14,800) and $199 for the 4GB variant (approx Rs. 12,850).