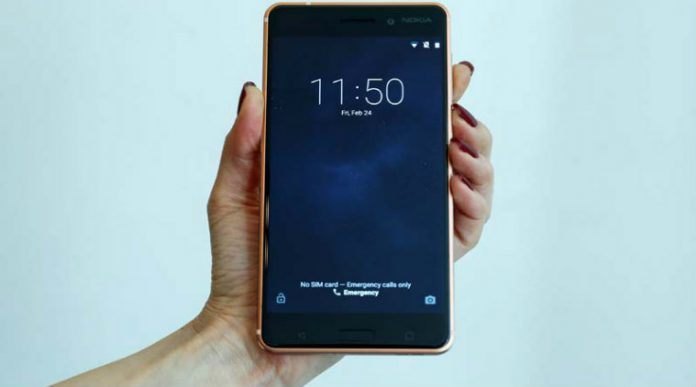 Earlier this year Nokia came back into the smartphone business with the launch of their three new Android devices. They showcased the Nokia 3, Nokia 5 and Nokia 6 in Mobile World Congress, Barcelona. These devices which have created a great hype among the Nokia fans are yet to be launched in all of the markets. However, it looks like Nokia is not at all ready to sit back and relax. They are silently working on their next set of devices. As per some trustworthy sources, Nokia's first flagship which is rumored as Nokia 9 will come out very soon.
According to rumors, Nokia is also developing an upper mid range device which will be known as Nokia 8. Unfortunately, we don't have any news on that device as of now. Although, we have got some serious information on the Nokia 9. Our fellow journalists at frandroid.com have managed to do a hands-on the Nokia 9 and they also managed to get photos as well. The specifications of the device are quite easy to understand from the leaked images.
As per the publication, this device is a prototype of the Nokia 9. The smartphone is all set to feature a 5.27-inch QHD display with an Always On mode, quick charge 3.0, dual 13MP cameras at the rear oriented vertically, 4GB of RAM and 64GB storage. There can be also a 6GB RAM variant along with even more storage. Coming to the SoC the Nokia 9 runs on a 2.4Ghz MSM8998 which is better known as Snapdragon 835. The upcoming flagship also includes a home button which doubles as a fingerprint sensor. Well, as per the specifications and huge fan base of Nokia it is quite understandable that Samsung and Apple will get a tough competition.
Other than all this, the Nokia 9 runs on the latest version of Android which is Android 7.1.1. The UI pretty similar to what we saw in other Nokia devices. It was quite easy to identify the specifications of the device from the images – thanks again to frandroid.com. However, this not same in the case of design and looks. The smartphone was covered in a bulky case and only the back camera and the ports were visible. Talking about the ports, the Nokia 9 has a USB type-C port and also a 3.5mm headphone jack.
As of now, there are no official words or any leaks on when the Nokia 9 will release. But whenever any news breaks we will keep you updated on this topic. Keep following Tech Hundred.